ABOUT
ABOUT US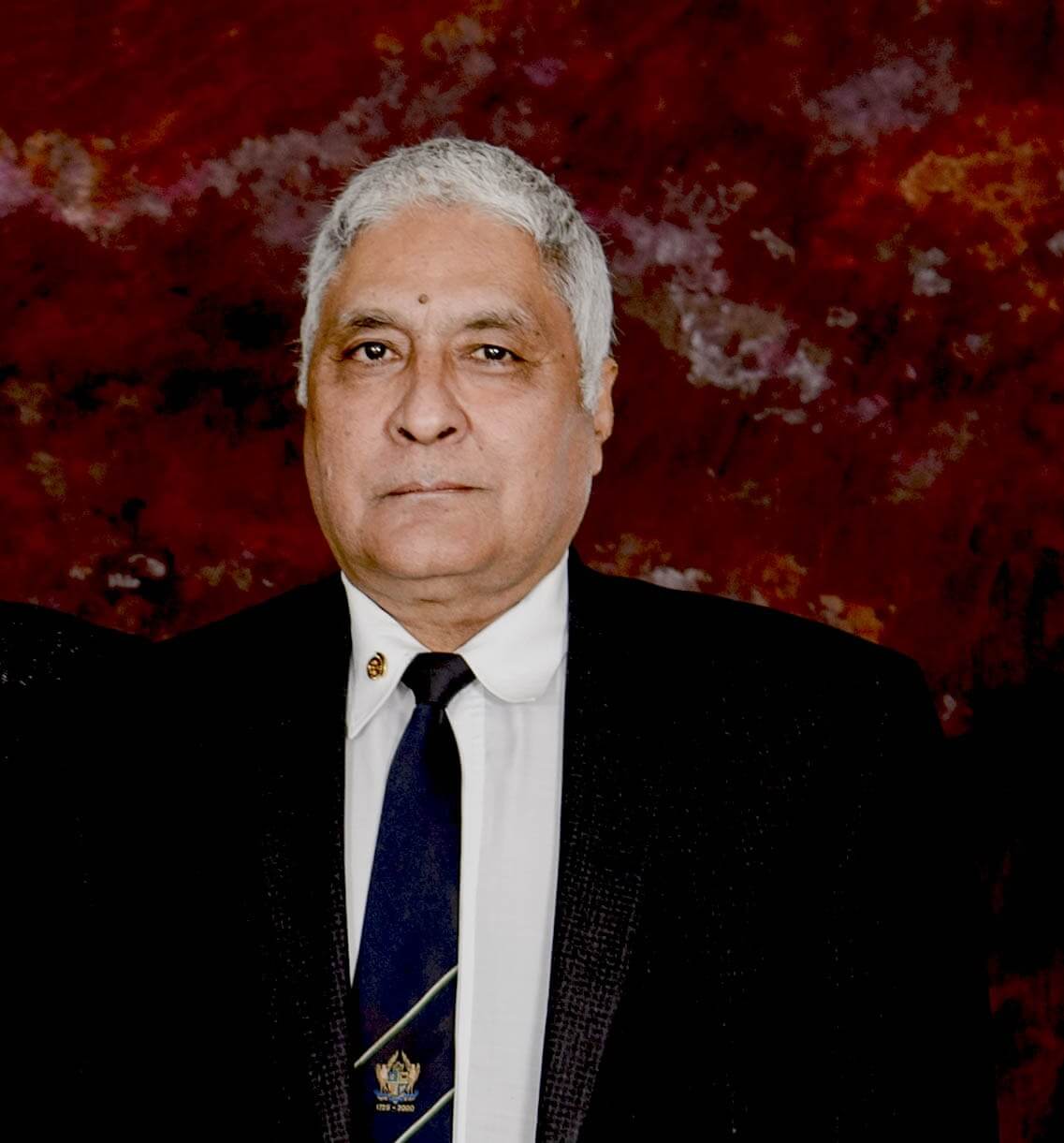 M. Y. SHAMS
MSC, DIPL.- ING (MSC ENGINEERING, GERMANY), MBA (USA)
MANAGING DIRECTOR
Training and Technology International LLC


CORE ACTIVITIES AND COMPETENCIES:
PROJECT MANAGEMENT CONSULTANT AND LEAD TRAINER
Project Management Consultant. Activities included: Trouble shooting Project Management skill of Organizations. Advising Project Implementation and Control Mechanisms to complete projects within time, cost, quality, and strategic goals.
Skill Based Hands-on Lead Trainer in Project Management.
Hands-On Skill based training and services provided to private, public, and government organizations. Taught Project Management Courses at the University of Technology Ja., as part of their academic programs.
CONSULTANT/ PERFORMANCE EVALUATION OF ORGANISATIONS
Evaluation of the performance of organizations. Guided to improve operations and provided road maps to improve their performance.
PRODUCT DEVELOPLEMENT AND PROJECT LIFE CYCLE MANAGEMENT
Strategic Planning for multiple products. Managed Product Life Cycle and Quality Control of several products.
Led and worked with multiple teams of specialists.
Adaptive Control Research Group: Leader of the Adaptive Product and Innovation research group at the University of the West Indies. Supervised post-graduate students conducting research in adaptive control applications.
EXPERIENCE IN EDUCATION
LECTURER at the University of the West Indies (UWI) (17 years) teaching technology subjects at the undergraduate and graduate levels.
LECTURER at the University of Technology (UTECH) (5 years), teaching Project Management courses for their degree programs.
CHIEF EXAMINER: Has been Chief examiner for the Caribbean Examination Council (CXC) in the subject of Electrical and Electronic ensuring the exam system quality control for the 16 countries in the Caribbean region represented by CXC.
GCREAS - ACCREDITATION COUNCIL: Member of the Accreditation Council GCREAS (Greater Caribbean Regional Engineering Accreditation System) for 6 years. Worked together with ABET (US) to ensure the quality of Engineering Education in the region.
T. J. SHAMS
DIRECTOR PRODUCT DEVELOPMENT
Training and Technology International LLC

CORE ACTIVITIES AND COMPETENCIES:
NEXT GENERATION APPLICATIONS IN ARTIFICIAL INTELLIGENCE (AI) AND MACHINE LEARNING (ML)
Work in progress relating to developing next generation applications in the fields of Education, Text Recognition, and Objects Recognition using AI and ML techniques.
Research is being carried out in the selection of ML algorithms to provide optimum solutions for accuracy and training times. Based on the nature of the given data, selection of Classifiers, Decision Forests, Clustering, and Regression techniques are being tested. Optimization approach includes testing of several algorithms to find the best fit.
GENERAL TECH INNOVATION AND APPLICATION DEVELOPMENT
Developed applications based on user needs . Sample: Basic Health Application published on Google Store. - Sample: Basic Health Application
https://play.google.com /store/apps/details?id=tariqshams. healthyweight&hl=en

RESPONSIVE WEBSITES DEVELOPMENT
- Developed Responsive Websites.
Training and Technology International
Specializations
- Programming Languages Specialization.
C, C++, Java, HTML, PHP, Java Script, Python, Octave

-Advanced Courses in Math, AI and ML, as part of the Computer Science degree at UNLV, and Online courses by Stanford and MIT.

Workshops
-(AI and ML)- Summer 2018, Attended the workshop by Fujitsu America Inc.

International Competitions
Particpated in the International Devpost Microsoft Hacakthon (2016). From the initial hundred of thousands of participants from different countries, I made it to the top 8 in the quater finals and received prizes.
WHAT PARTICIPANTS SAY
Introduction
Instructor lead Project Management training was given to several Public, Government, and Private organizations. Also project Management courses were given as part of an academic program at the University level. In addition, courses to the general public were given at different training facilities in order to facilitate participants who supported themselves. Some SAMPLES OF THE COMMENTS from the individuals, organizations, and thegroup participants are give below:






ORGANISATIONS
COURSE EVALUATION BY A CEO/ COMMISSIONER
Several Managers and Administrative staff were sent by us for the Project Management training conducted by the Lead Trainer M. Y. Shams.
We were happy to note that in addition to learning the essentials of Project Management, the participants came with implementation plans of several projects. This led to the improvement of operational and training facilities with a positive impact on the life of inmates.
Major R. Reese
Ex-Commissioner Correctional Services

FEEDBACK BY GROUP PARTICIPANTS
Evaluation forms were collected from the participants sent by HR/ Training Managers of two different organizations, representing Financial Services., and Project Implementation Co. Identification of participants was not required to complete the evaluation forms. They were required to select out of the following following options.

O - Strongly Agree O - Agree O - Neither O - Disagree O - Strongly Disagree

RESULT: Almost all participants selected options Strongly Agree and Agree for the content, delivery, impact. and recommendation of the course to others.